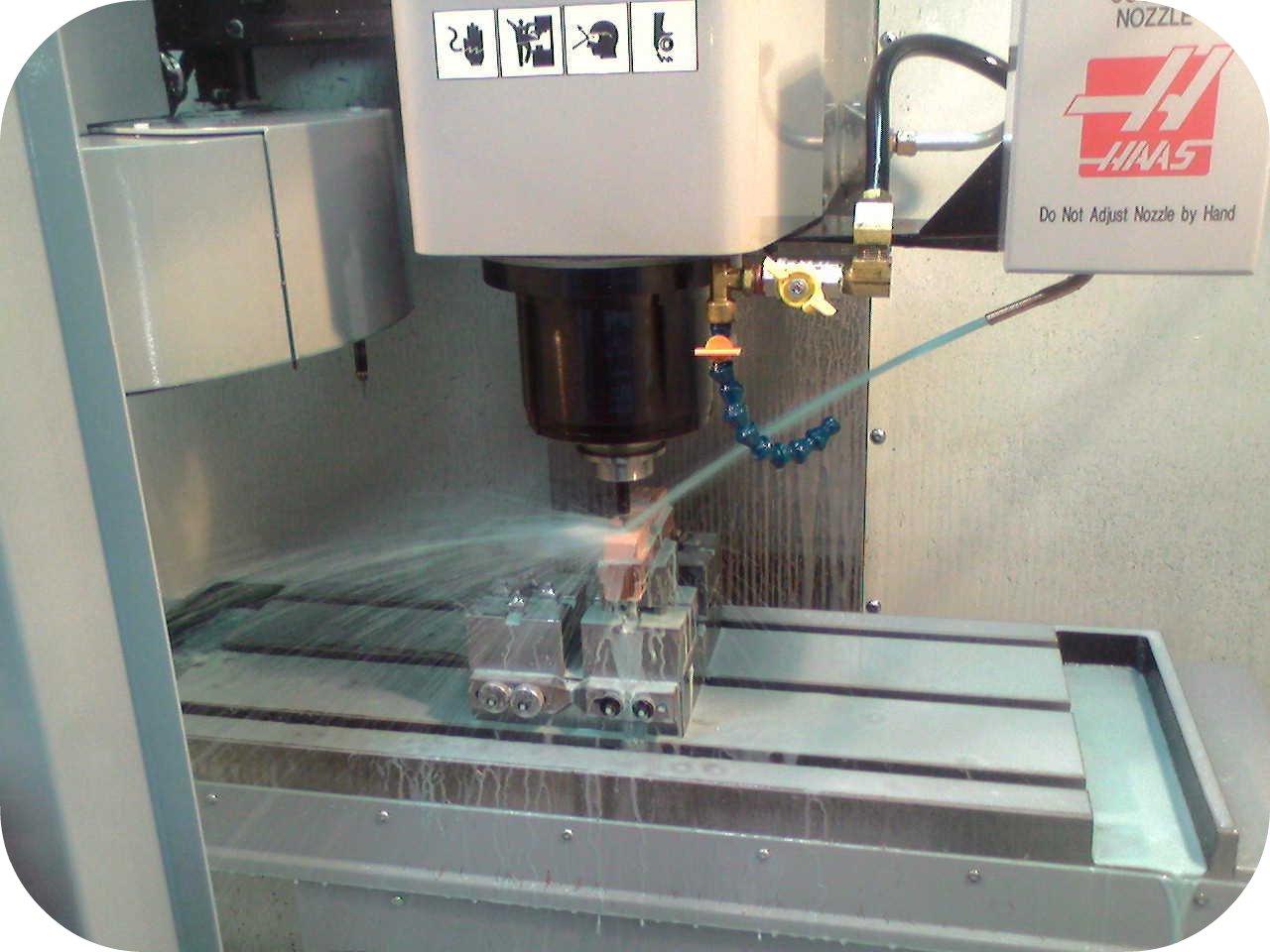 Computer Integrated Manufacturing applies principles of robotics and automation to Computer Aided Design (CAD) design. The course builds on computer solid modeling skills developed in Introduction to Engineering Design. Students use Computer Numerical Control (CNC) equipment to produce actual models of their three-dimensional designs. Fundamental concepts of robotics used in automated manufacturing, and design analysis are included.
Topics of study include:
Computer Modeling

– using a three dimensional, solid modeling software package with mass property analysis.

CNC Equipment

– understanding the machine tools and its operating and programming aspects.

CAM

Software

– converting computer generated geometry into a program to drive CNC machine tools.

Robotics

– using a robot for materials handling and assembly operations.

Flexible Manufacturing Systems

– students working in teams to design manufacturing workcells and table top factory simulations.
The course will be taught using demonstration and discussion combined with individual and team-centered project based learning. In each of the learning sections students will be taught a different set of performance objectives.